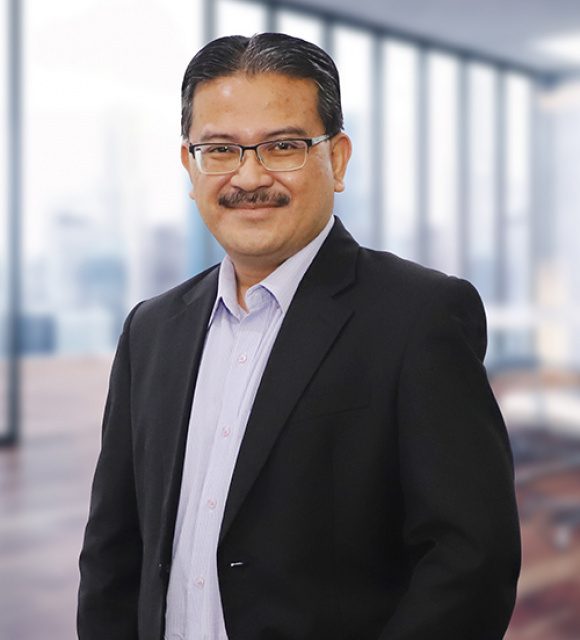 Abdul Razak Aya
Board of Director
 ABDUL RAZAK AYA, 50, is one of the Directors of FGV Dairy Farm.
Abdul Razak holds a Master of Science (M.Sc.) in Plantation Management and Diploma in Agriculture    from Universiti Putra Malaysia, Malaysia. He attended the Executive Leadership Programme at Bond University, Gold Coast Australia, Business Strategy and Supply Chain Management Program at the National University of Singapore, Singapore, and Plantations Management Program at Golden Hope Academy, Carey Island.
He has more than 20 years of experience primarily in strategic and business planning, plantation and estate operations, biotechnology, precision agriculture, biosecurity, plantation land development, as well as occupational health and safety. He also has vast experience in cattle and goat farming, poultry, fisheries/aquaculture, pineapple, herbal, and fruits industries through his involvement in government economic regional projects.
In 1992, he started his career as Information Technology Executive in Creative Technology Computer Sdn. Bhd. He later joined the Faculty of Forestry at Universiti Putra Malaysia (UPM) in 1993 as the Satellite Remote Sensing Researcher before joining Johor State Department of Agriculture from 1994 to 1995.
In 1995, he was appointed Business Development Manager at Golden Hope Plantations Sdn. Bhd where he served for 13 years prior to the merger with Sime Darby. Subsequently, he continued with the same portfolio post-merger at what is known today as Sime Darby Plantations Sdn. Bhd up to 2009.
From 2008 to 2014, he was appointed Senior Manager, Agriculture at East Coast Economic Region Development Council (ECERDC) before joining the Malaysian Agricultural Research and Development Institute (MARDI) as a Permanent Member of the Board of Governors until 2016. He later served as the Vice President in Naza World Holdings Sdn. Bhd. in 2014, overseeing the Agro and Bio Division.
Prior to joining FGV, he was the Adjunct Lecturer at Universiti Teknologi MARA (UiTM) in 2019. On 1 August 2019, he was appointed as the Head of Integrated Farming of FGV Holdings Berhad.