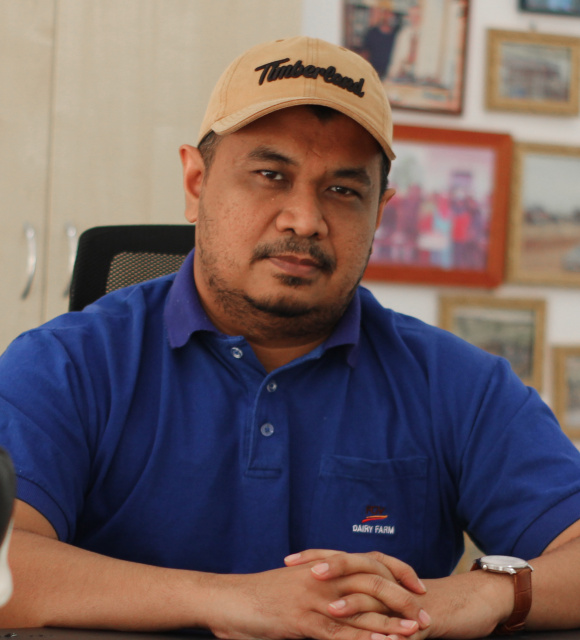 Zakaria Abd Rahman
Board of Director
ZAKARIA ABD RAHMAN, 42 years old, is the one of the Directors and the Chief Operating Officer of FGV Dairy Farm Sdn Bhd.
He attained his Bachelor's in Chemical Engineering degree specializing in Environment from Universiti Teknologi Petronas and advance business program certificate from University of Cambridge (Centre for Entrepreneurship Learning) and NUS Business School. He has also completed livestock logistic and management course in Queensland, Australia aside from introduction course on tropical dairy production and ruminant advanced reproductive biotechnology (ARB) practice in Thailand.
He has been involved in commercial dairy farming project & planning since 2003 before started his own livestock business in year 2005; trained by DVS, MARDI and MARA. He was also the research partner of IFCN (based in Kiel, Germany) represented Malaysia from 2009 until 2016. IFCN is the world largest dairy industry network covering 98% world dairy production.
He had experience managing the largest dairy farm in Terengganu and subsequently the 2nd largest dairy farm (in term of production) in Peninsular Malaysia located in Linggi, Negeri Sembilan; both owned by Redagri Farm Sdn Bhd (RFSB). He also led the National Dairy Genetic Development program; a R&D program which RFSB collaborated with UPM (Universiti Putra Malaysia) and funded by MOSTI (Ministry of Science, Technology & Innovation).